TTT was created by The Broke and Bookish and moved to That Artsy Reader Girl (click here for upcoming TTT topics!).
Today's Topic is:  Characters I'd Name a Pet After (These could be your own pets (present or future), you could pick 10 different animals and tell us the name and animal type, or you could choose 10 names that would make fun cat names, etc. Put your own spin on this one!) (submitted by Nushu @ Not A Prima Donna Girl)
And because I like unique spins I'll go for: "Bookish Character Names I'd Give My Fave Animals"
1.) Fox – Nikolai (from "King of Scars")

There's no better name for a fox than Nikolai! I mean he's basically "The too-clever Fox" and I love Nikolai Lantsov so much! So far I only read "The Grisha Trilogy", but I'm definitely looking forward to read "King of Scars"! A book about Nikolai is what I've been waiting for so it's a dream come true. I just have to stop anticipating and go for the fun instead! *lol*
Nikolai Lantsov's character traits: clever, sly, charismatic and playful
2.) Owl – Dorian (from "The Picture of Dorian Gray")
"The Picture of Dorian Gray" is one of my favourite books, if not my favourite book and I just adore Dorian! You might say Oscar Wilde is the reason why I love morally grey characters and Dorian and Lord Henry are as morally grey as they can get. Also owls are such beautiful animals and Dorian is exceptionally beautiful so the name kind of fits. XD
Dorian Gray's character traits: shy, innocent and later on cunning & cruel
3.) Cat – Lucien (from "A Court of Thorns and Roses")
And here is another character I can't help but love to bits and pieces! Lucien is probably the most underrated side-character ever and I really want a HEA for him! Seriously, I hope Sarah J. Maas is currently sitting at home and writing his story because heaven knows he deserves it!!! *lol* This said: Lucien would be such a great name for a cat! It would fit perfectly if you ask me.
Lucien Vanserra's character traits: intelligent, graceful, crafty, sarcastic
4.) Wolf – Octavian (from "Codex Alera")
Tavi from Jim Butcher's "Codex Alera" was definitely one of my few bookish fantasy crushes! *lol* Because damn that boy is amazing! ❤ I loved him so much and he's certainly one of a kind. I was so glad this series grew with him (or he grew with the series?!) and that I was able to witness his character arc first hand. 🙂 Also is there any better name for a wolf than Octavian? XD
Tavi's character traits: honourable, altruistic, protective, adroit
5.) Axolotl – Wylan (from "Six of Crows")
I know this might be a strange choice but I absolutely adore those tiny little Mexican salamanders. I mean look at its face!!! Isn't it super cute and precious?! *lol* It totally reminds me of Wylan Van Eck from "Six of Crows" and that's exactly why I'd name it after him. There's no better name for an axolotl than Wylan! ❤
Wylan Van Eck's character traits: cautious, timid, innocent and creative
6.) Narwhale – Simon (from "Simon vs. the Homo Sapiens Agenda")
I think we can all agree that Simon Spiers is some sort of a precious unicorn and a narwhale is the closest animal I could find to a unicorn so Simon it is! XD Also I really love narwhales because they are fascinating animals. They are akin to the belugas and just in case you wondered: their horn is actually no horn but a tusk that can get 4 – 5 metres long.
Simon Spier's character traits: funny, guarded, cummunicative and honest
7.) Manta – Lazlo (from "Strange the Dreamer")
I once met one of those when I was in Mexico and it was amazing! It silently slid through the water like smoke through air and it was so beautiful to watch! ❤ For some reason every time I think of it I have to think of Lazlo Strange too. They both glide through their world of dreams and as an outsider you can only watch it but never be a true part of it. It's an otherworldly experience and one you'll never forget.
Lazlo Strange's character traits: optimistic, persistent, dreamy and candid
8.) Lynx – Javier (from "An Exaltation of Larks")
I don't know why but when I read "An Exaltation of Larks" Jav always reminded me of a lynx. Tuth be told, I kind of think he'd actually enjoy that comparison. *lol* Just in case you're reading this: Suanne, do you agree? XD Anyway, lynxes are very graceful animals so they at least share that trait with Jav. And I think we can all agree that he's some sort of predator as well. ;-P
Javier Landes's character traits: charming, graceful, compassionate and faithful
9.) Cockatiel – Yuki (from "Fruits Basket")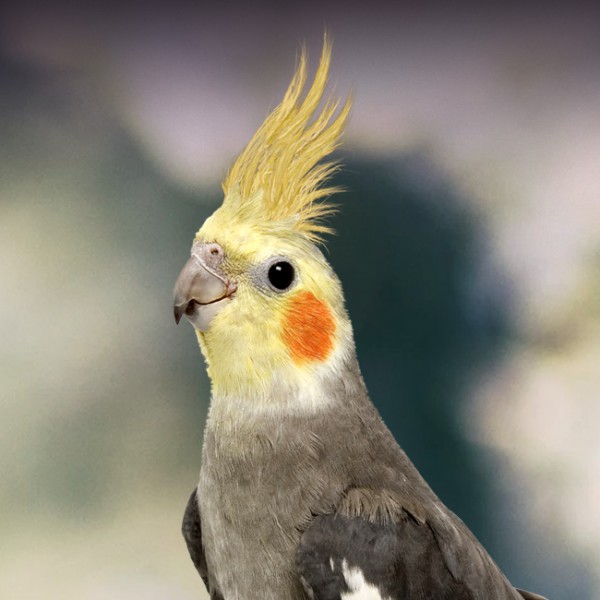 Ever since I read "Fruits Basket" I was a fan of the name Yuki. Don't ask me why. At first I kind of liked Kyo more but Yuki sort of grew on me. Also I always wanted to have a cockatiel as a pet but never got one. *lol* For some reason I think the name Yuki would fit to it perfectly though. I mean look at the picture, isn't that a Yuki!? ;-P Plus the name Yuki stands for "happiness" and "snow" which would fit perfectly.
Yuki Soma's character traits: quiet, withdrawn, gentle and (later on) slightly cheeky
10.) Humming Bird – Kenji (from "Shatter Me")
Humming Birds are amazing as is Kenji so it's no wonder I think my humming bird should be named after him! *lol* Moreover I'm pretty certain they share quite a few character traits and Kenji would be thrilled to know that I named such an awesome bird after him. Kenji's thoughts seem to fly from one blossom to the next and he's always in motion. 😉
Kenji Kishimoto's character traits: forthright, humorous, optimistic and restless
I just noticed that all the names I chose are male. *lol* Must be my current mindset. XD Anyway! How would you name your favourite animals and do we have some in common? Did you enjoy my spin on this TTT and do you agree with some of the names I chose?
Talk to me and let me know!
And as always try to stay healthy and safe!
*hugs'n'kisses*
The Sassy Library Fox